Private Mentorship & Bodywork
For the woman who is ready to feel something deeper
This intimate container has limited availability as I only offer this to a specific number at a time. It is designed for those who...
✔ desire personalized, integrative healing and evolution for the body, mind, and spirit
✔ long to know what it feels like to be embodied in your divine feminine and have access to your guides
✔ yearn to clear energetic blockages and encode a new story into every cell
✔ are seeking a mentor who can hold all of you and safely take you to places you've never been within yourself
✔ understand this is not a replacement for therapy - it's complimentary
BOOK A SESSION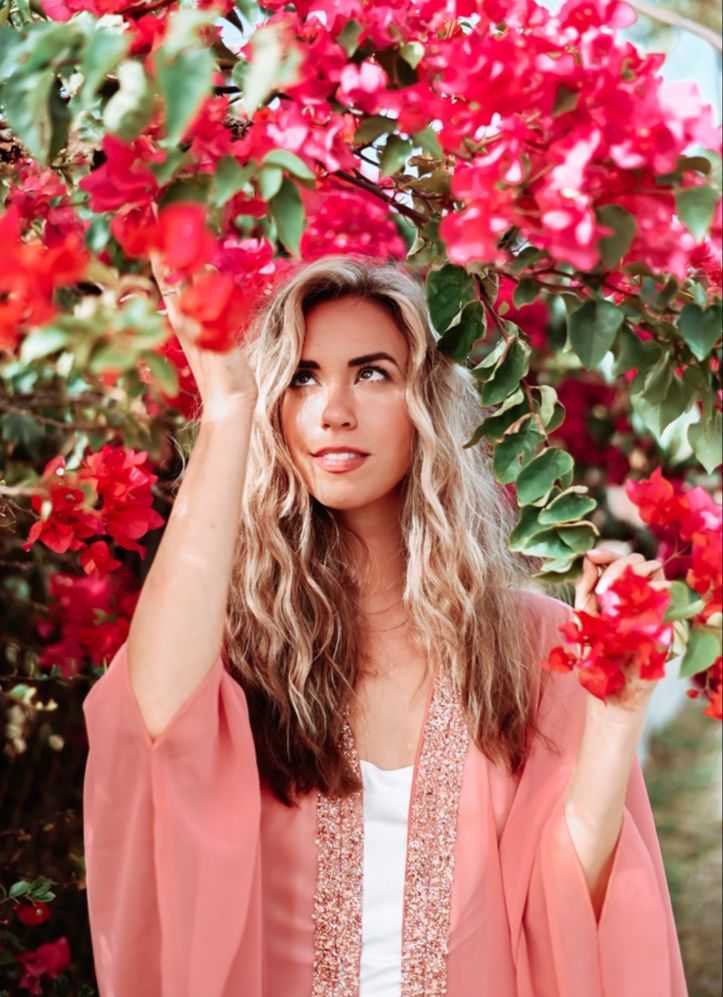 I believe that every woman deserves consistent, nurturing support on her journey towards healing the past and creating a life she truly loves. If you're looking for an intimate, transformative container to guide you along this path, here's what I'd love for you to know…

In our sessions, I offer a unique blend of heart-to-heart conversations, guided movement, and somatic visualizations. Even though we will always go in gently, it may feel like accelerated healing. As we work with your body and connect with your spiritual channel, you'll notice profound shifts in how you feel and how your life improves in a remarkably short amount of time. It's like finding the fast track to transformation without sacrificing depth and sustainability.  
I understand that healing doesn't only happen during our scheduled sessions. That's why I'm committed to being there for you, even in between our weekly meetings. Sometimes, the most significant breakthroughs occur when you're facing the most challenging moments; in those moments, you can text me or send me a voice note. I pride myself on my responsiveness. 
As you can see, this mentorship container is intimate - I'm here for you 110% - I believe this is the most effective form of healing and building. It's for those who yearn for loving and direct guidance, are willing to unravel their past, and are motivated to make the necessary changes to embody the woman they want to be.
With exceptional experience, I bring expertise and intuition to every session. I have been guiding transformative meditation journeys for 11 years, received my Master's in Leadership Studies, and was studying for another Master's in Psychosomatic and Dance/Movement Therapy for 1.5 years until I felt I could serve better as an embodiment and spiritual mentor instead of a therapist. For more on my background, read here. Working with me is unique because of my versatile life experience and how I blend different fields of study and healing methodologies, both academic and spiritual.
The details you want to know about what our sessions would be like: with your permission, I bridge my consciousness with yours, creating non-dual fields. What this allows me to do is to resonate with you so I can guide you in what it is that your field/guides want you to experience. This is safe and effective because I have a great deal of experience adjusting consciousness and have developed practical and grounded intuitive abilities. I am not predicting anything nor reading your mind - I guide you through movement and visualizations that YOUR consciousness is showing me and wants you to see. It's completely personalized, and I meet you wherever you are. We start simple and build as you are ready. By receiving this guidance, you are growing your spiritual connection with your guides and your consciousness, which helps you to navigate your day-to-day life, challenges and grief, relationships and sensuality, career and passions with your own heightened intuition. This particular intuition comes from your feminine embodiment with exquisite sensorial consciousness. My goal is to support you in becoming the woman who embodies success in every aspect of her life through embodied alignment. It is ALL about your relationship with your body and knowing how to use her as an oracle for creation and resilience. 
Virtual Mentorship
WHAT YOU WILL RECEIVE
✦ Weekly 80-minute 1:1 Zoom sessions
✦ The invitation to text/voice note me in between sessions
✦ Access to Sensual Movement Therapy class
✦ The ability to do 1:1 in-person weekend immersions
✦ Priority in enrolling in virtual/in-person offerings and retreats
$1500/month
BOOK A FREE DISCOVERY CALL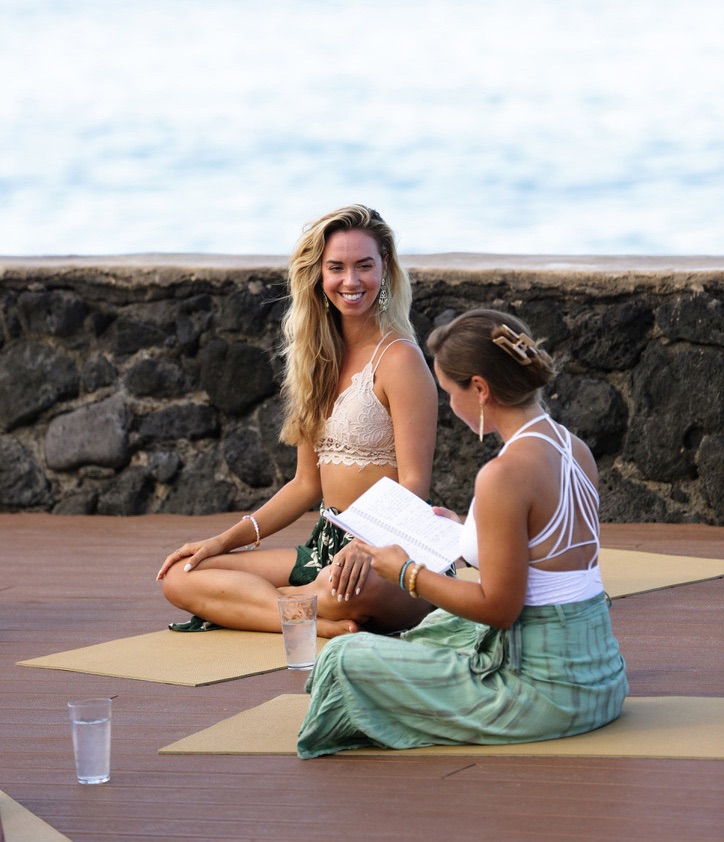 In-Person Kinetic Body Alchemy

My in-person sessions are entirely different than my virtual ones! I recommend the in-person ones for people who need a one-time clearing or want to consistently clear over a short period of time, or want to spread sessions out over the course of the year.
In these personalized workshops, we begin with heart-to-heart conversations followed by an invitation for you to lie on your back, receive bodywork, and be guided through a deep release. In-person sessions allow for touch, so with your permission, I read what parts of your body are available to be supported with touch. I emphasize that I am not putting any energy into you - this is simply loving touch, which is just as impactful as energy healing because it is amazing how when the body is touched in the right place at the right time, it will feel safe to release in a big way. I ask you questions that might seem abstract, but I am inviting you to learn the language of your body. By the end of the session, you will know how your body wants to communicate with you.
As the music builds, we deepen into breath, movement, and sound methodologies I've designed for moving energy through the body. This is where you get to do the work - it's the most effective way for your body to release and encode a new story into every cell. I am there with you in every moment as we dive into the depths of trust, surrender, and release together.
You can expect ongoing energetic integration after the session. You will leave feeling GOOD - the sessions are designed so that anything challenging that comes up during the session is integrated. I don't believe there needs to be a big cathartic release for there to be a profoundly transformative shift. In fact, the somatic techniques I use are designed to move the energy in a slow-release way so as not to re-traumatize your system. There is lots of loving and grounding aftercare, as there should be! 
WHAT YOU WILL RECEIVE
✦ A 90-minute 1:1 personalized workshop including:
✦ A sensorially soothing space with...
✦ 

activating music 

✦ 

non-toxic essential oils

✦ 

light massage/bodywork

✦ 

pillows and a blanket

✦

n

ext day text check-in - I'm here for you!
$400
BOOK A SESSION
"I met Kate at a time in my life when my body was telling me something was out of alignment before I cognitively understood what was going on. I felt at ease and safe with Kate, which is something I highly value, particularly when unearthing more vulnerable pieces of myself in tailored 1:1 coaching. I was on the precipice of a major shift in my career, but I could tell there was something holding me back, and Kate was key in helping me dissolve these barriers and allowing my divine feminine energy to flow. Her assistance in not only teaching/guiding me through different practices but also allowing my own intuition to flourish and light the way for where we needed to go next in my development was crucial. She understood the very real, more tactile pieces of my life/career that needed to be ushered along while also helping me to realize the more fluid nontangible pieces of our work together that would assist in allowing 'real world' results to manifest. Believe me… they did. In this kind of work, there are bound to be some darker, scarier moments, and I felt so held in these times that I didn't shy away from them as I had with previous coaches. Having Kate fully understand the creative part of me and knowing how to tap into the 'fantasy' made the downloads from the heavens that much more palpable" 

Raquel
"Words cannot even express Kate's full magic and her zone of genius with the body and emotions, but I will try to put into words all she did for me and how it shifted my life on a visceral level. Working with Kate opened me to new levels of awareness in my body and self. Throughout our experience together, we have moved so much energy from my pelvic floor, and she has allowed me to regain my sensuality which I felt was getting buried under running a business. She understood me deeply and never judged me for anything. All our sessions were so powerful on Zoom, AND the in-person ones we did were so incredible; they had me drop into places where it's hard for me to always access on my own.  Kate is very intuitive, so she knew where the energy blocks were in my body and the questions to ask my body to get it to soften. Thank you, Kate, for reminding me how to move through processing and releasing my emotions. She was a beautiful guide who brought me back home to this deep love, and for that, I am grateful."

Danielle
"Kate saved my life. Something I say and have said since starting our 1:1 sessions. Kate has helped me heal the trauma that has been stored in my body since I was a child. She creates a safe space to be vulnerable and open. I have worked through trauma that I didn't even know was there. Kate has taught me so much that I now use in everyday life. Our 1:1 sessions have been nothing short of magical and earth-shattering at times. She has helped me burn down walls and rebuild a stronger foundation of who I truly am. She is a gifted spiritual guide and a beacon for feminine flow and empowerment. The REAL feminine. I am now divinely connected to my feminine and feel more powerful and more at home with myself than I ever have".

Tessa